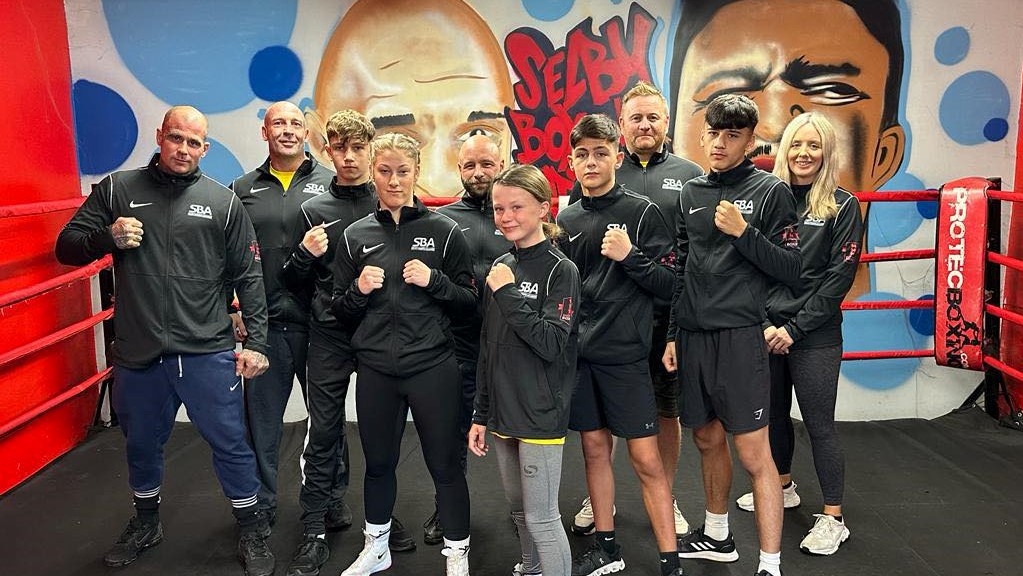 Club Case Study: Selby Boxing Academy helps their young people excel
August 10, 2023 | by Chris Boyd
Selby Boxing Academy has grown exponentially since being established in 2007 by Mickey Bradshaw, boasting around 70 members with ages spanning from 7 years old to their mid-40s.
The club, based in North Yorkshire, hosts classes that cater for a wider audience, providing sessions to suit everyone's needs. They range from young children's sessions to boxfit sessions, female-only and carded sessions for the competitive boxers.  
Throughout their sixteen-year existence, the club's main aims have always remained the same: to work with the local community and overcome anti-social behaviour in Selby.
To do this, the club works with social services, and local schools, and has formed a partnership with the police.
One school attends the club once a week on a Friday to enable pupils to learn new skills and instil discipline whilst getting fit and having fun.
Through the partnership with their local police, Mickey has found himself working closely with a number of 14-year-olds who were previously committing anti-social behaviour.
The theory of the partnership is to utilise the sport of boxing to develop those teenagers' capabilities and refocus their minds from being on the streets committing crimes to being fit and active in their local boxing gym.
16-year-old Sheraz Henderson is an example of how boxing really helps to turn people's lives around.
"I began attending Selby Boxing Academy after they delivered a boxing class to my school which I really enjoyed, and it made me want to give the club a try.
"I've been attending the club for one year and had five bouts in that time.
"The club has been massive for me, it keeps me out of trouble, gives me something to focus on and I love improving myself and getting better in the ring.
"Seeing the progress, I have made in such a short space of time is inspiring me to keep moving forward."
Sheraz has become a great role model around the club and helps Mickey and the team in sessions – particularly those with the young children referred by the police.
"I'm the youngest of four brothers and we've all been involved with the club as a family for a very long time, around 10 years.
"I've been boxing for less than a year, but I've already had eight bouts, winning them all. I also won the England Boxing National Schools Championships this year in the Under 52kg Class A Category.
"I really enjoy boxing. It keeps me fit, keeps me healthy and gives me the discipline and focus I need and I'm really looking forward to the future".
Helping young children excel in a sport they love is one of Selby Boxing Academy's aims, and it's clear they're invaluable to their community.
The impact the club will continue to make with young people, such as Sheraz and Sean, will have a long-lasting effect on those directly involved – and those in the wider community.