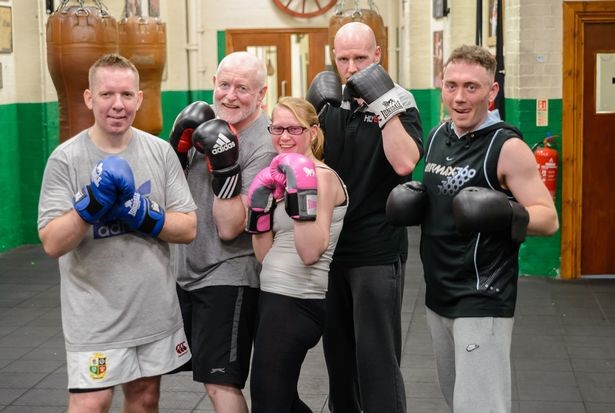 West Midlands club Pat Benson Boxing Academy's vital community work
April 21, 2019 | by Matt Halfpenny
Birmingham's Pat Benson Boxing Academy is earning plaudits for its community work that involves tackling depression, drugs and knife crime.
The club has a history stretching back more than 80 years, but in the past 25 it has taken on some pioneering projects with the help of National Lottery funding.
During that time, they have been able to give training and support to a combined total of around 600 people.
Among the projects taken on include one called 'Fighting For Our Heritage' in which young volunteers have carried out research, production and interviews with the people who have shaped the sport over the last 70 years.
Another ongoing initiative addresses mental health, women's well-being and anti-social behaviour and bids to improve health, education and personal development of children living in areas of high deprivation.
"Thanks to the National Lottery funding we have grown from a tiny little voluntary organisation into a small business," said club manager Paddy Benson, grandson of the academy's figurehead Pat Benson.
"We have got 10 members of staff overall and while there have been challenges along the way, we have gone from strength to strength.
"The funding allows us to increase our scope, recruit more specialist staff with knowledge of youth work and make a genuine difference to people's lives.
"It means that we can quickly deal with real life issues that come through the door, whether it be women suffering from domestic abuse or young people who are excluded or at risk at being excluded from school."
The academy now has a spacious, fully­-equipped gym complete with three championship-­sized rings.
Away from the ring, young people who went off the rails in their early teens have gone on to work for the academy, from the age of 19 through its apprenticeship scheme.
Paddy added: "People talk about kids hanging around on the streets up to no good but the real story might be a lot more complicated.
"For example, they might not have parents to go back to or something else might not be right in their lives.
"When young people can find no place in the community and turn to crime there is a burden and a knock-on effect for everyone.
"We give them mentoring and support with their education and empower them to go back to school and engage with society."
To read more you can read the Birmingham Mail story by clicking here.